Benefits Summary
The Benefits Summary page allows you to review your benefit information as of the current date.
If there are future dated changes that have been processed, you can view that information by entering the future date in the My Benefits on field, and clicking Refresh.
Each box (Medical, Dental, etc.) displays the benefit enrollment information, including Plan, Coverages, and dependents (if applicable).
Click Review in the selected box to view more information on that benefit. Examples of more information can include, a description of the benefit, allocations, and/or associated group numbers.
Contact Information and Resources are available on the right side of the page.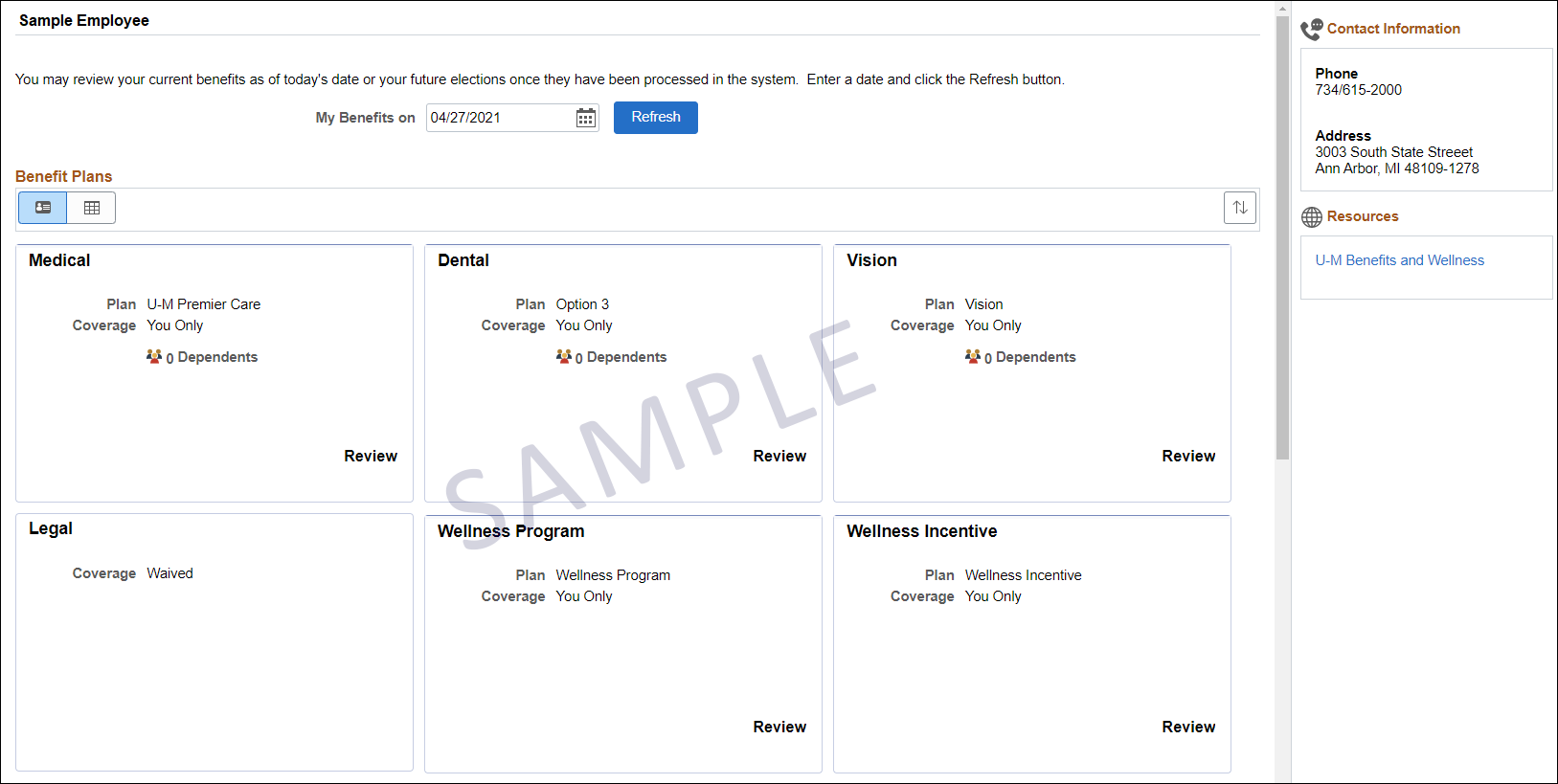 Related Topics
Contact Information
Questions? Contact the Shared Services Center.
Call 5-2000 from the Ann Arbor Campus, 734-615-2000 from the local Ann Arbor area, or 1-866-647-7657 for toll-free long distance.
Monday - Friday 8:00 AM - 5:00 PM.
Staff from the Flint campus should contact the UHR - Flint Service Team at 1-810-762-3150.